The Philippines has a land area of 300,000 sq.km and has an annual average rainfall of 2400mm. As an island nation (see map) the Philippines has 20 major river basins, 421 principal river basins and 72 lakes. The total area covered by its coastal bays and coastal waters is about 266,000 sq.km. The annual dependable water supply is 125,790 MCM/year and the groundwater potential is 20,200 MCM/year.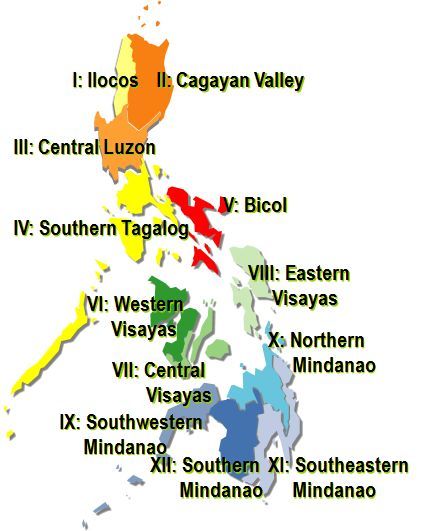 In March 28, 1974 the Government created the National Water Resources Board (NWRB) to manage the water resources in the country. The NWRB is responsible for the national coordination and regulation on water resources management and development. Figure 1 summarizes the key legislative milestones in the development of the NWRB since its formation in 1974 to 2010. The NWRB's three key functions are listed below:
Policy Formulation and Coordination – (i) Water resources assessment, (ii) Preservation and conservation of the country's water resources
Resource Regulation – (i) Allocation of water rights, (ii) Resolution of water use conflicts
Economic Regulation – (i) Regulation and Supervision of Water Utilities Operation, (ii) Resolution of cases related to the operation of water utilities operation
The following is a list of the key water management challenges in the Philippines.
Fragmentation of water agencies (more than 30 agencies)
Lack of science-based data and information for effective planning and decision making
Depletion of water availability and quality
Rapid urbanization and industrialization
Indiscriminate land use and development
Increasing volume of solid wastes, pollutants and hazardous wastes
Unabated extraction of groundwater
Inadequate Sewerage and Sanitation facilities
Watershed degradation
Inadequate water infrastructure facilities
The following is an overview of the IWRM status in Philippines for the key water management issues in the Philippines.
Water Supply Management
The water supply system in the Philippines are organized by Water Districts, except for Metro Manila, where the water is supplied 24 hours a day by two water concessionaires. In the other urban areas covered by Water District's the water supply is supplied less than 24 hours a day. There are also private water service providers that are regulated by the NWRB who supply water for 8 hours a day or less.
As of December 2013, the total service area for the West Zone (Maynilad) of the Metropolitan area of Manila covers 17 cities/ municipalities with a total population of 9.6 million and water supply coverage of 90%, while for the East Zone (Manila Water) it covers 23 cities/municipalities with a total population of 6.3 million and water supply coverage of 92%. The estimated NRW of the two Manila water concessionaires serving Metro Manila ranges from 20% to 66%. On the other hand, for the provincial urban water services in the Water Districts the average NRW is 26%.
The LWUA/Water Districts' Water Service Coverage as of 2014 now covers 851Water Districts with a total of more than 900 cities and towns out of LWUA's potential market. An estimated 17 million population is being served with potable water. The Other Private Water Utilities that are regulated by the NWRB consists of 657 private water utilities serving about 2.8 million population.
Irrigation Management
The Percentage of irrigated area versus the total potential irrigable area in the Philippines has increased from 49% in 2010 to 55.59% in 2013. The Percentage of irrigated area damaged by drought due to the El Nino (drought) in 2010 was 49,786 ha or 6.28% of the estimated total irrigable area (ETIA) of 3,126,340 hectares. The total irrigated areas affected by flood due to typhoons Yolanda (2013) and Glenda (2014) was 44,297 hectares or 6.81% of the ETIA of 3,019,608.99 as of 2013.
Stormwater Management
There is no National Policy on Stormwater Management in the Philippines. However, large corporations and industries have implemented rainwater and stormwater harvesting systems to augment their water supply. The eco-efficient management of their water supply is in line with the companies ISO14001 Environmental Management System which most of them want to achieve as part of their corporate social responsibility.
There is a pilot stormwater and wastewater management project that is being implemented in Cebu. The project aims to strengthen the capabilities of local government officials for the integrated planning and management of rainwater and stormwater recycling and to establish a model for integrated rainwater and stormwater recycling in selected building so as to demonstrate the eco-efficient approaches for water infrastructure. The project aims to promote awareness and advocacy on eco-efficient water infrastructure development in the Philippines.
Flood Management
The Philippines suffers from floods annually due to its location in the path of the annual typhoons. Thus, various measures and projects have been implemented to mitigate the annual damages caused by floods. An IWRM coordinating team has also been created to formulate and implement Integrated Flood Management (IFM) approach under the Flood Control Management cluster of the DPWH.
The following are some of the projects that have been implemented to mitigate the impacts caused by floods in the Philippines.
Weather Hazard Information Project (WHIP)
The WHIP involves the utilization of platforms such as television (DOSTv) and a web portal (http://noah.dost.gov.ph), which display real-time satellite, Doppler radar, ARG, and WLMS data to empower LGUs and communities to prepare against extreme natural hazards. This is complemented by activities, such as: (a) conducting of IEC (Information, Education, and Communication) activities; and (b) the processing and packaging of relevant and up-to-date information for public use.
Enhancing Geohazards Mapping through LIDAR
This project which was completed in December 2014 aims to use LIDAR technology and computer-assisted analyses to identify the clearly the location of areas that are prone to flood-induced landslides.
Flood Information Network (FloodNet) Project:
The FloodNet Project was completed in December 2013. Arising from the project a flood center has been created to provide timely and accurate information for flood early warning systems. The FloodNET Project uses computer models for the prediction of floods in critical river basins, through the automated processing and gathering of data, flood modeling and information output, and release of flood forecasts.
Distribution of Hydrometeorological Devices in hard Flood-hit areas (Hydromet)
A total of 600 automated rain gauges (ARG) and 400 water level monitoring stations has been installed in the countrys 18 major river basins in 2013 so as to provide a better picture of the countrys surface water in relation to flooding.
Water Pollution Management
Water pollution management in the Philippines is regulated by the Clean Water Act that was enacted in 2004. The Act covers water quality management in all water bodies in the Philippines and primarily apply to the abatement and control of pollution from land-based sources. Also, the Philippine Environmental Code 1977 (Waste Management Provision) define the standards for air and water quality and provides guidelines for land use, natural resources, groundwater and waste management. The Code also provides management policy for the prevention, control and abatement of water pollution.
The Department of Environment and Natural Resources (DENR) through the Environmental Management Bureau (EMB) has policies on water pollution control through the issuance of the Department Administrative Order. Also, the Laguna Lake Development Authority (LLDA) established in 1975 for managing the Laguna Lake Basin has a set of water pollution policies.
The Clean Water Act of 2004 also provides for the implementation of a wastewater charge system in all management areas, including the Laguna Lake Region and Regional Industrial Centers, through the collection of wastewater charges/fees. The system is established on the basis of payment to the government for discharging wastewater into the water bodies. The system is now being implemented in the Laguna Lake Region and other areas.
Generally, funding for controlling water pollution comes from the central government. However, there are agencies like the Laguna Lake Development Authority (LLDA) that introduced market-based instruments such as the Environmental User Fee Systems (EUFS) to address environmental problems and generate revenue to help support environmental management programs. The LLDA launched the EUFS in January 1997 covering all enterprises within its jurisdiction that discharges wastewater into the Laguna de Bay system. The EUFS includes commercial/industrial establishment; agro-based industries/establishments (such as swine farms and slaughter houses); clustered dwelling (i.e. residential subdivisions) as well as domestic households. However, EUFS for households is still under development. Other market-based instruments, similar to EUFS have already been implemented in some areas and have generated revenue for supporting environmental management programs.
Under the Clean Water Act there are institutional set-up for water pollution management such as the Water Quality Management Area (WQMA) with governing boards consisting of multi-sectoral groups, such as representatives of mayors and governors of member LGUs, and representatives of relevant national government agencies, duly registered nongovernmental organization, water utility sector, and business sector. The DENR representative through the EMB chairs the governing board.
The DENR-EMB conducts regular water quality monitoring to classify the ambient water quality of inland water surface bodies. The water quality classification are Class AA waters intended as public water supply requiring only disinfection to meet the Philippine National Standards for Drinking Water (PNSDW); Class A – waters suitable as water supply requiring conventional treatment to meet PNSDW; Class B – water intended for primary recreation; Class C – water for fishery, recreation/boating and supply for manufacturing processes after treatment and Class D – waters intended for agriculture, irrigation, livestock, watering, etc.
One of the major accomplishments of the Environmental Management Bureau (DENR-EMB) for 2012 is the Adopt an Estero Program where 430 Memoranda of Agreements (MOAs) were signed with different partners covering 232 esteros/waterbodies nationwide with a total length of three hundred ninety nine km. The Program involves the participation of the community in collecting and managing the water quality data of the adopted esteros/waterbody.
Sanitation Management
The water sanitation sector in the Philippines remains a highly fragmented sector mainly due to weak regulatory arrangements for sanitation and wastewater management. There is low level awareness and political will to implement sanitation program at the local level. There are also inadequate capabilities to facilitate sustainable sanitation including low multi-stakeholder involvement and very low investments for water sanitation. The Philippines allocate only 3% of its total annual budget for the water and sanitation sector.
The following are some of the existing laws, policies, regulations on urban/rural sanitation and sewerage systems in the Philippines.
National Plumbing Code 1959 (wastewater provision) guidelines, criteria and standards for the design and construction of sanitation and sewerage facilities.
Department of Health Circular, PD 522, IRR No. 220 series of 1974 Sewage from house plumbing system shall be connected to a public sewerage system, if available, or to a septic tank.
Sanitation Code of the Philippines 1975 provides guidelines on sewerage collection and disposal, excreta disposal and drainage, with IRR.
Philippine Environmental Code 1977 (Waste Management Provision) established standards for air and water quality, and guidelines for land use, natural resources, groundwater and waste management.
Local Government Code 1991 Devolves provision of basic services and facilities to LGUs, including sanitation, sewerage and flood control.
National Policy on Urban Sewerage and Sanitation of 1994 (NEDA Board Resolution No.5) Giving high priority to improved urban sanitation and sewerage. Contains national policy, strategy and action plan for urban sewerage and sanitation.
National Building Code 1997 and its IRR contains certain provision on wastewater disposal and drainage. It requires the connection of new buildings to sewerage system.
The following are some of the major urban/rural sanitation and sewerage programs that have been implemented.
1994 National Urban Sewerage and Sanitation Strategy Plan (NUSSP)
The purpose of this sanitation program was to create a more effective institutional framework to guide policy and institutional reforms; and to propose an appropriate development strategy and investments plan to improve sewerage and sanitation coverage nationally.
1988-2000 Water Supply, Sewerage and Sanitation Master Plan (WSSMP)
The WSSMP was the result of an extensive inter-agency undertaking that involved the DPWH, DILG, NEDA, MWSS, LWUA and NWRB. The WSSMP set the framework and agenda for organized, unified action by policy makers and program implementers, at all levels of the government, to execute and manage water supply, sewerage and sanitation programs and projects throughout the country. The WSSMP was also intended to serve as an example and reference for the private sector and non-government organization to be involved in the development of this sub-sector.
Preparation of a National Sewerage and Septage Management Program (NSSMP)
Under the Clean Water Act (2004) a National Sustainable Sanitation Plan (NSSMP) has to be prepared. The NSSMP was envisioned to provide technology interventions and institutional and financial frameworks to guide local governments, water districts, and other project proponents through the process of developing infrastructure projects for managing wastewater in cities.